First looks are becoming more and more popular in weddings today. A first look is a time that's set aside for the bride & groom to see each other before the ceremony. Personally, I will always recommend a first look. Here are the reasons why…
1. A Breath Of Fresh Air
Have you ever had a stressful day, then you spent time with your love and it's like the stress just fell away? It's the same thing. Weddings will always have a little bit of stress tacked on to them. When you set aside time for a first look, you're able to spend time together before you say "I do" and it brings so much relief and comfort.
2. A Moment Alone
When you walk down the isle, it's all time with others from there. From the ceremony to family photos, greeting guests, the reception…there's no moment alone. The time during sunset photos may be the only semi-alone time you'll have if you opt out of a first look.
Once the first look is over, I like to give my couple 15-20 minutes of time to have a moment alone together. A time to talk, get excited, and soak up the fact that it's their wedding day! Don't let your day pass you by and the first moment alone is in the getaway car.
3. Time For Photos
When you choose to do a first look, you're able to get more photos. And who doesn't want more photos!?
A first look provides not only means extra bride & groom pics, but it also brings flexibility in other areas.
You can knock out full bridal party photos before the ceremony, and possibly even some family photos! This frees up the couple much quicker after the ceremony & family photos to go join the wedding festivities!
I've never heard anyone say they wish they didn't do a first look…but I've had multiple couples tell me they wished they did or were SO glad they did. All in all, if you're on the fence about doing a first look, I highly recommend it and think it will be more than worth it!
I hope these reasons why I will always recommend a first look are helpful for you!!
I'd love to hear your thoughts below! Did you do a first look at your wedding? What was your experience?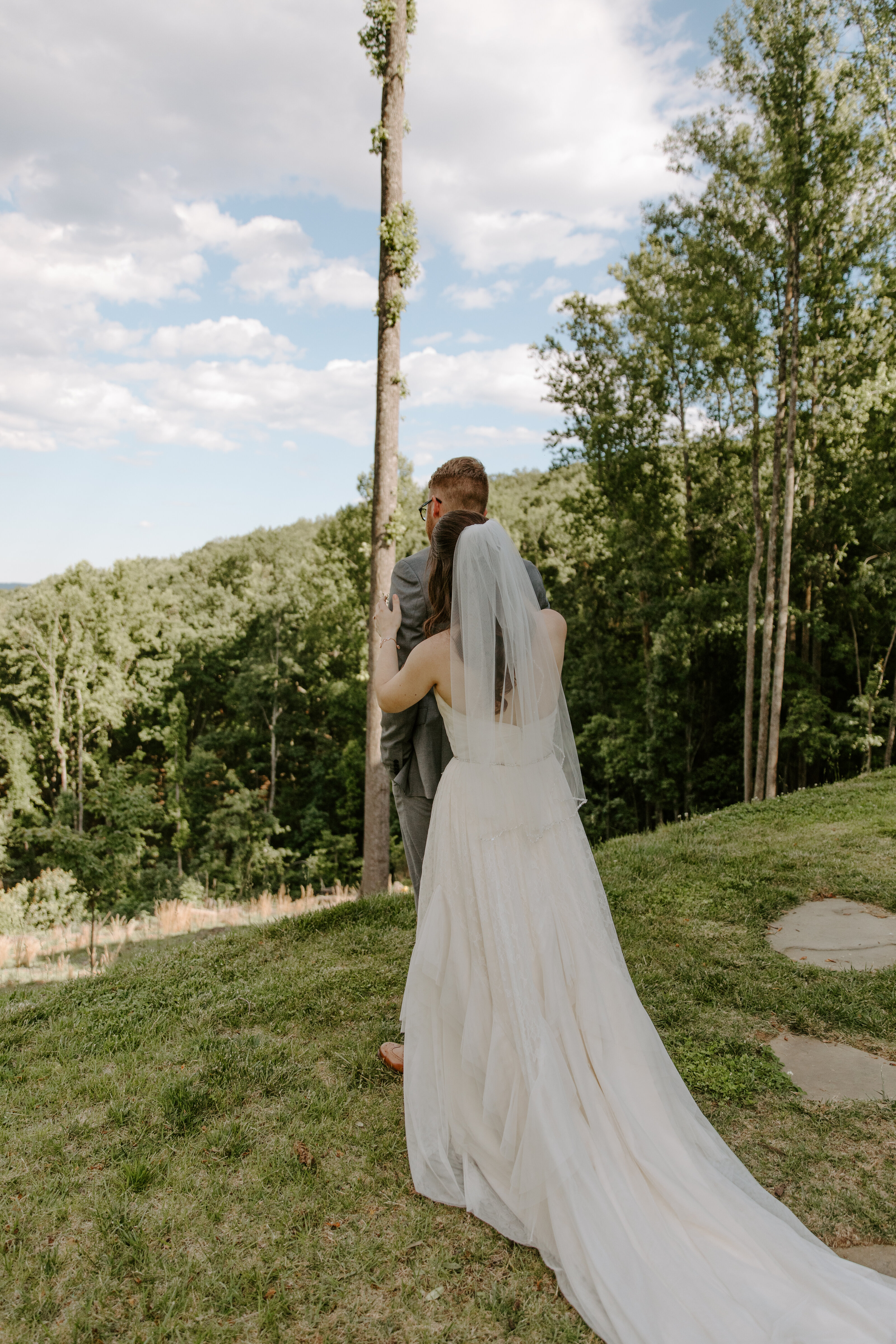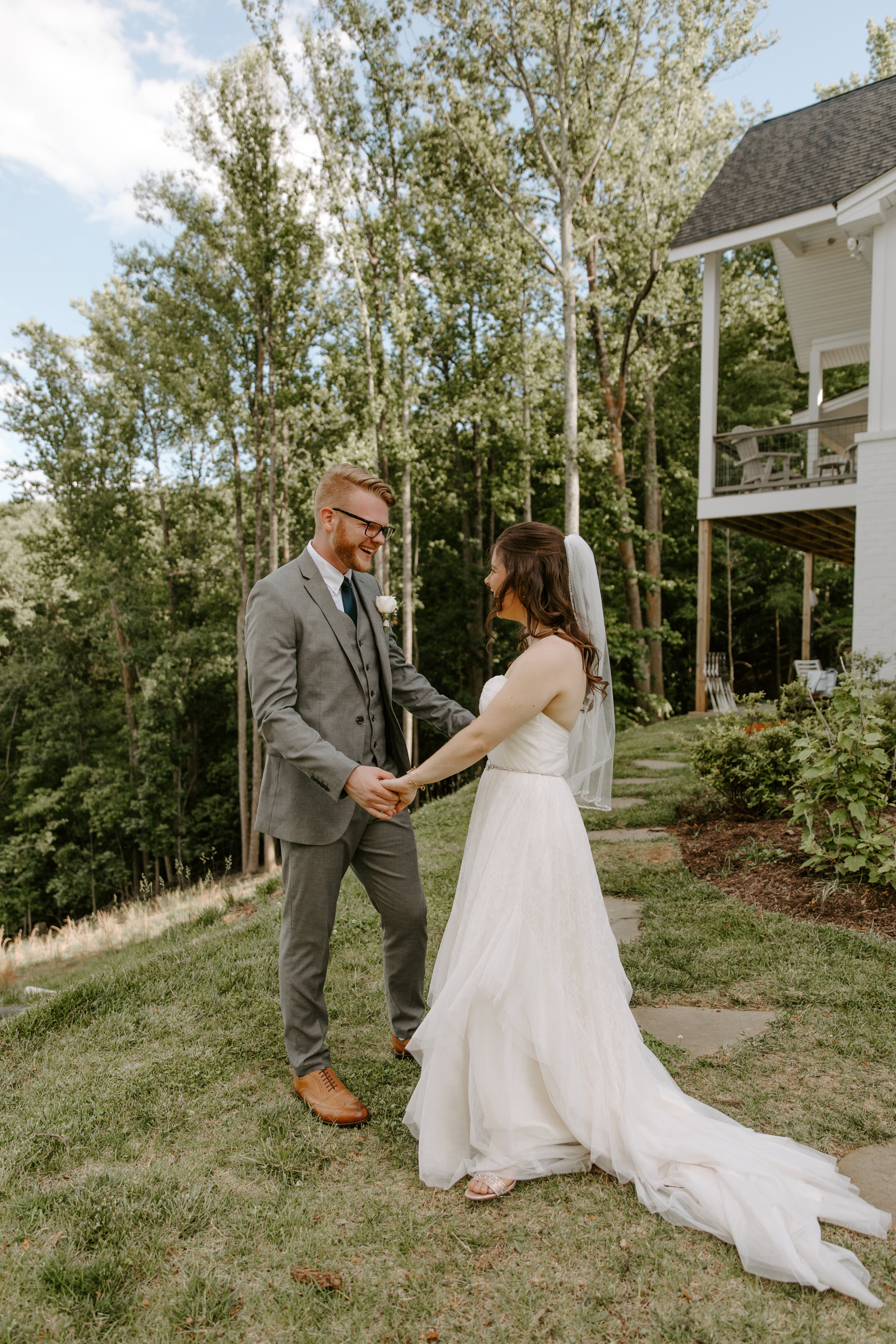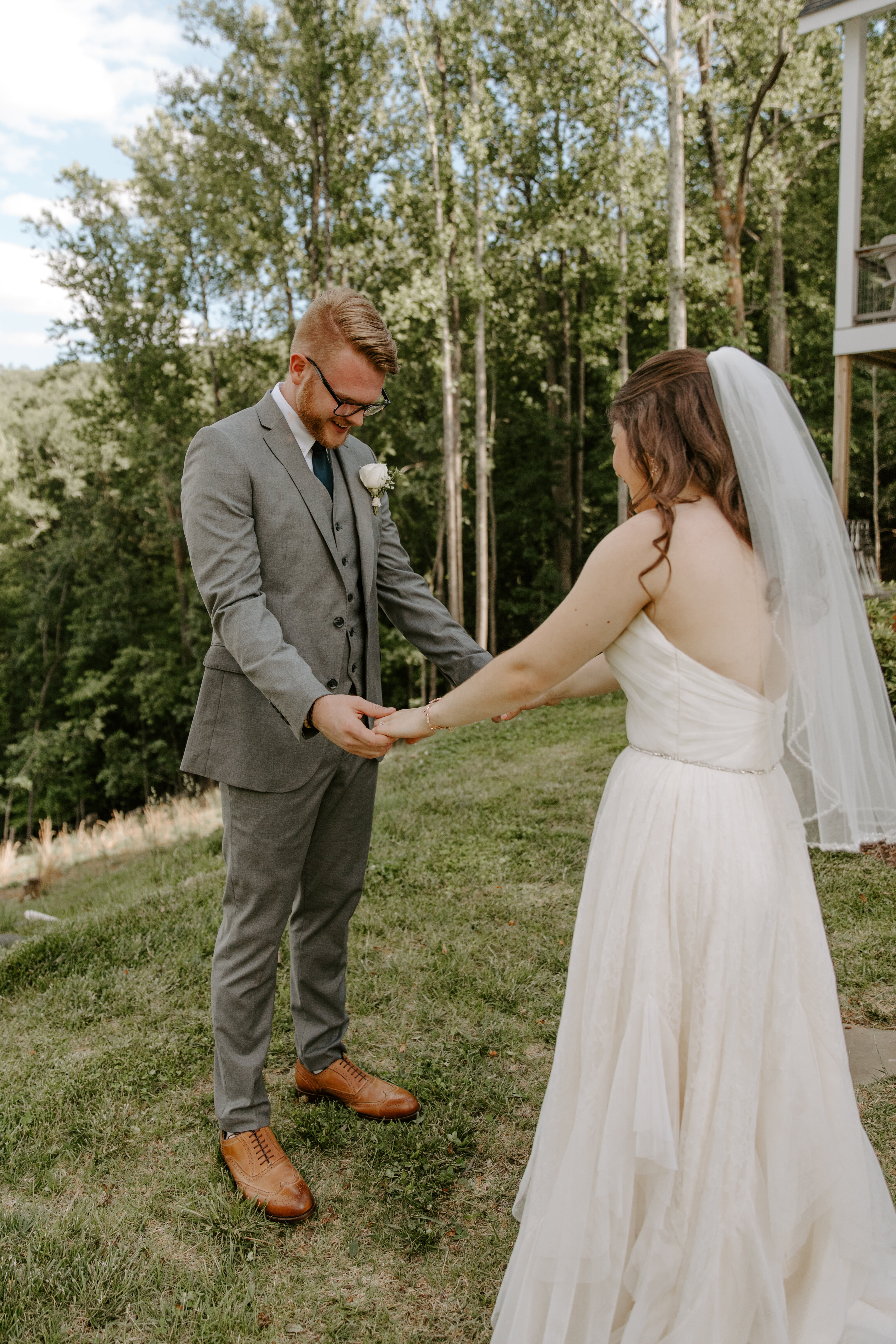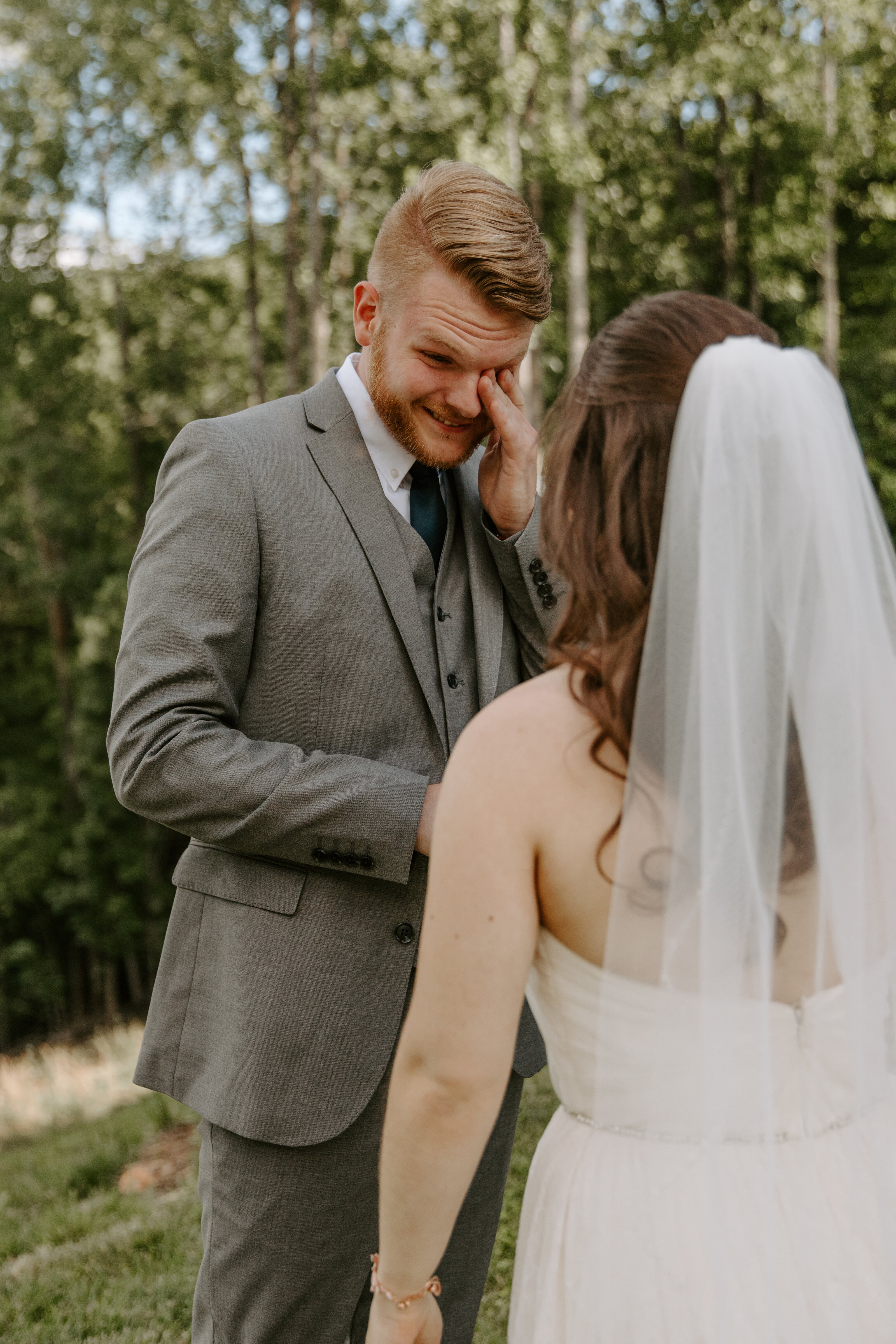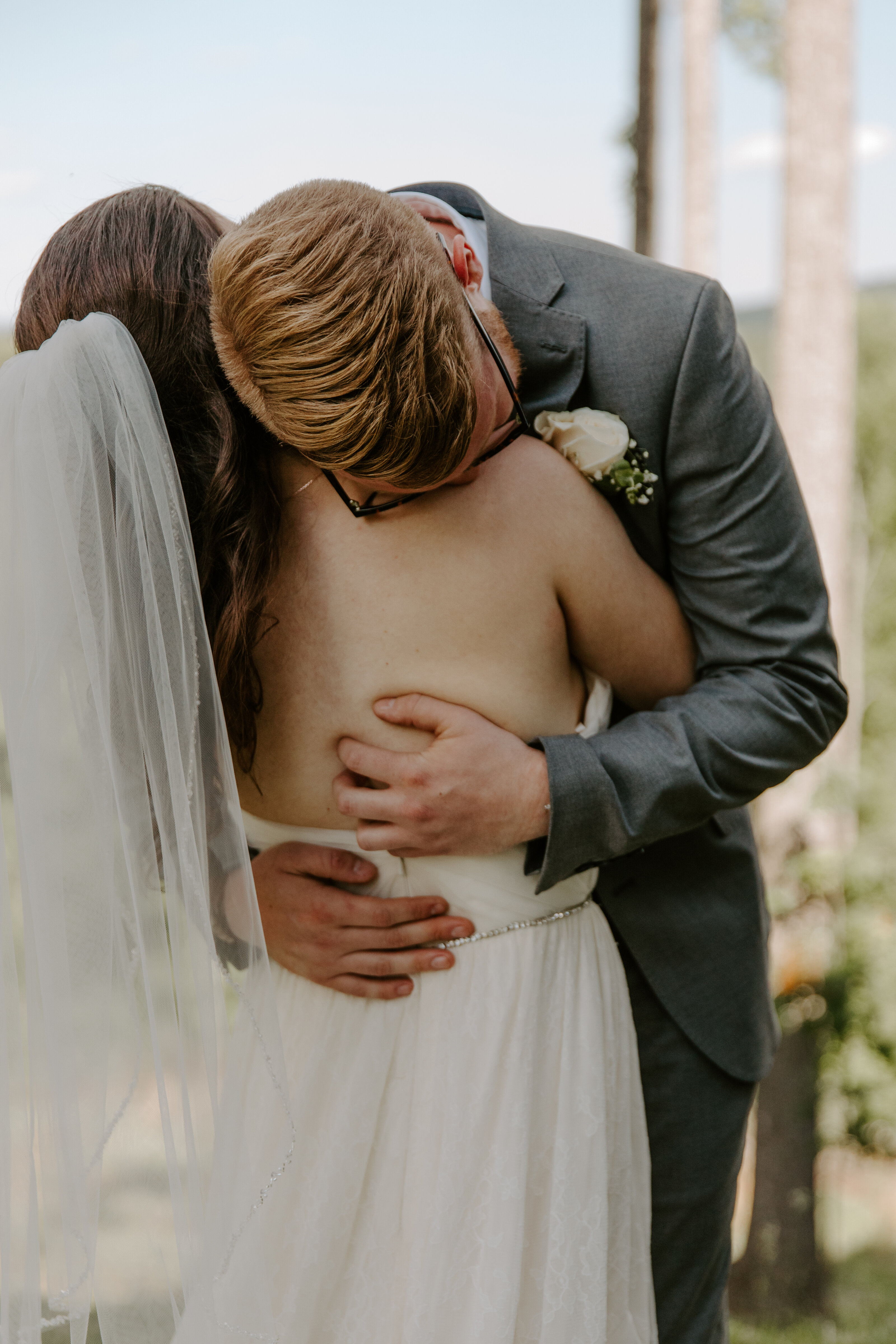 VENDORS:
Planner& Florist: Kate Upson Events
Videographer: The Hosaflooks